Costa Rica Golfo Dulce Crossing
We're all in! 
Today begins the cornerstone portion of your 8-day sea kayaking trip: the Golfo Dulce crossing and two nights at the magnificent Saladero Ecolodge.
This resort location features a half-mile of beachfront, 32 acres of tropical gardens, and 363 acres of lowland tropical primary rainforest. It is a glamping paradise!
You'll enjoy the Beach House, morning, noon, and night.
Setting off on the Crossing
But first, we must get there! Back at Lapamar, we'll have an early breakfast–a hearty one–to be ready for our 14km paddle across the Golfo Dulce to Saladero.
Soon we'll be in the middle of the Sweet Gulf.
This crossing offers more opportunities to spot wildlife including both the pantropical and bottlenose dolphin!
Costa Rican-style Glamping!
Upon landing on the other side of the Gulf, we'll settle in our cozy glamping cabin. "Glamping¨, or "glamorous camping," is all about the amenities–first, a large, sturdy tent on an elevated platform with real bed frames, comfortable mattresses, and immaculate bedding.
Next is fresh, delicious food.
After settling in and your satisfying lunch, you may relax and rest or join us for a guided walk on the trails leading into the primary rainforest.
At 5 o'clock, we will enjoy hors d'oeuvres served at the Beach House (the communal lounge and dinner area). You can pair those with the complimentary fresh fruit juices or order a cold beer or a glass of wine. Dinner is served after we've witnessed a colorful sunset over the golfo. After dinner, you'll enjoy a well-deserved night's rest, immersed in the sound of the rainforest cacophony.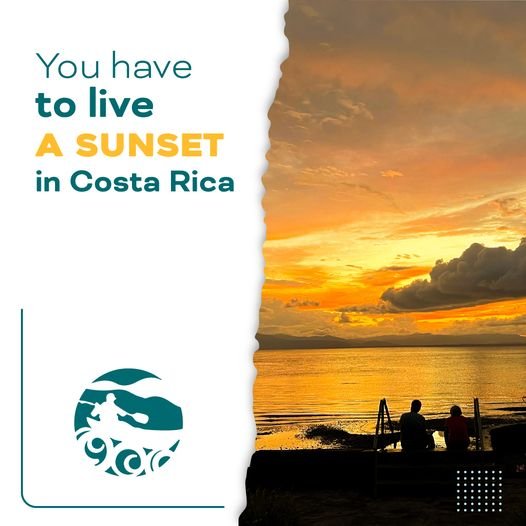 On Day 5, you'll most likely be awakened early by our noisy neighbors, the howler monkeys!
On this "layover day," you can simply enjoy some solitary R&R in the lounge chairs, the hammocks, in your glamping cabin,
~or~

choose from any of these activities:
 • Exploring the Rio Esquinas Mangrove Estuary – Join your guide on an exploration of some of the largest red mangroves in the world. 

• Snorkeling– Enjoy the coral reef and beautiful beach only 15 minutes away by kayak.

• Swimming – the warm and calm waters in front of the lodge are perfect for swimming.

• Explore the rainforest – walk on the trails leading into the primary rainforest.
Mangroves Highlights
We'll head north along the jungle-filled coast, and then up the river mouth, eventually reaching the many explorable channels of this rare ecosystem.
No matter how you spend your day, you'll be sure to finish the day feeling like you've captured some precious memories!
Matías's outgoing and friendly nature makes him the guide you are looking for. Not only that, but he's perfectly fluent in English and Spanish. His two decades of experience in the adventure travel profession and his extensive expertise in expedition leadership give him an edge in creating a fun, safe, and fulfilling experience that will make your vacation one to remember.
With a master's degree in Environmental Management & Ecotourism, he has a strong interest in supporting sustainable tourism, biodiversity, and Costa Rica's commitment to being an environmental leader.
He loves all adventure sports, especially those involving water. His background includes sea kayaking guidance/instruction, whitewater kayak instruction, whitewater rafting guidance/instruction, surfing instruction, sustainable tourism consulting, and a strong background in Costa Rica travel consulting as well as international guiding experience in Colorado, Canada, Panama, and Norway.